mar. 14.07.2020 09:00 - 10:30 Uhr
noch offen
Exchange of experience "Claim Management" on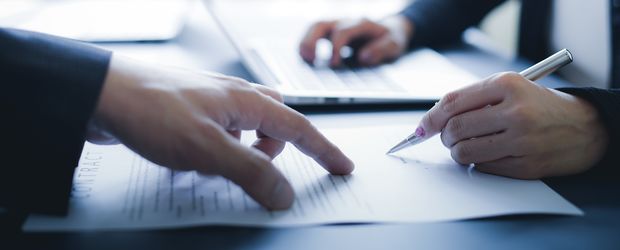 The alternative date for the exchange of experience "Claim Management" planned for 18.03.2020 will be 14.07.2020. The location is still open.
In order to carry out a claim management successfully, the contractual basis must be right. Already in the offer phase, contracts must be designed and specified in the contract negotiations in such a way that relevant risks are identified, reduced and, if possible, excluded.

But contract review alone is not enough. Rather, it must succeed in informing all parties involved in the project execution about the relevant agreements. This shows that claim management is an issue for the entire company organization.

With this web format we are continuing the series "Claim Management" between VDMA Bavaria and VDMA East, which has been in existence for many years. As always, this format gives you the opportunity to ask questions and exchange ideas with like-minded people.

We have planned the following procedure:

TOP 1 Intro & Procedure, Alf Dahl, VDMA East, Constanze Ahrendt, VDMA Bavaria

TOP 2 Looking around - Questions of the day

TOP 3 Contract and claim management in complex projects

- Typical pitfalls in the offer phase
- Important contract points from the point of view of claim management
- Contract review under time pressure: of tenders, contractual "hot spots" and survival strategies in practice

Volker Stroh, owner, training and consulting for companies with project business, Mainz


TOP 4 The contract from a commercial point of view using the example of NETZSCH-Feinmahltechnik GmbH

Christoph Rügert, Commercial Manager

TOP 5 Questions of the participants & exchange

Item 6 Summary and outlook

In order to ensure a good exchange, we would like to limit the number of participants to 25 persons. Here the rule is, first come, first serve.

Please register for the web experience. We will send you a link to the dial-in a few days before the event.

If you already have questions in advance that you would like to discuss in this round
you are welcome to send them to us informally by e-mail for preparation.

Jetzt anmelden!
Sie sind für diese Veranstaltung noch nicht angemeldet.