mié. 15.07.2020 14:30 - 15:30 Uhr
Web experience exchange "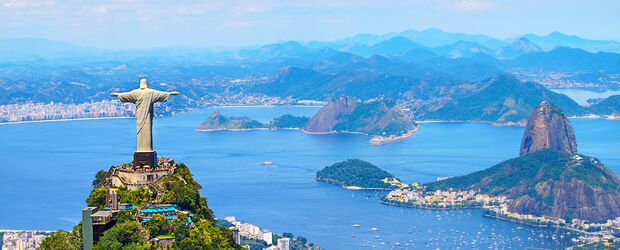 Brazil has developed very positively for the Bavarian machinery and plant manufacturers in the last two years. In both 2018 and 2019, the country was in the top 3 of the largest growth markets with a double-digit increase. Now, however, Brazil is being severely challenged by the corona pandemic and business expectations have fallen accordingly
The economy faces challenges not only from rising infections, but also from currency depreciation and lack of investment: How does the local mechanical engineering industry view the situation? How can German-Brazilian business relations be maintained? Practical questions about customer service within Brazil also remain an issue.

Susanne Engelbach, South America expert at VDMA and Thomas Ulbrich, Head of the VDMA office in Brazil, report. We also want to give you the opportunity to exchange experiences.

Program:

1.Welcome (Carina Mazzucato, VDMA Bavaria)
2.Facts and figures 2020 on Brazil (Susanne Engelbach, VDMA Foreign Trade Association)
3.Current situation in Brazil (Thomas Ulbrich, VDMA Brazil)
4.Exchange of experience with Michael Teschner, Multivac (inquired)
5.Questions and discussion

After a short introduction by Dr. Engelbach, VDMA Foreign Trade, we would like to discuss various aspects with Thomas Ulbrich from our VDMA office in Brazil. In addition, we would like to take the opportunity to answer your specific questions and exchange practical experience with you. You are welcome to send us your questions in advance by e-mail.

The event is exclusively for VDMA member companies.
Jetzt anmelden!
Sie sind für diese Veranstaltung noch nicht angemeldet.